Asian governments, public financial institutions and private companies are aggressively pursuing the expansion of Fossil Gas in the region. This is a similar trend in other parts of the Global South.
The gas expansion is Asia is purportedly aimed at addressing energy poverty and the energy crisis in the region. Gas is not a solution. Neither should it be part of the response to the climate crisis, it is not a transition fuel.  The solution lies in the rapid, just and equitable transition to 100% renewable energy.
The Don't Gas Asia Campaign is meant to serve as a common vehicle for organizations and movements who want to work together to scale up & intensify the fight vs Fossil Gas in Asia. 
The Don't Gas Asia Campaign aims to contribute to the rapid, equitable and just transition out of fossil fuels towards 100% renewable energy systems that serve the people.
NO TO GAS & LNG, THE SOLUTION IS RENEWABLE ENERGY!
Asia-wide actions on May 4, 2023 marked the launch of the Don't Gas Asia Campaign
Climate campaigners held actions in 13 cities across Asia to protest against the intensifying gas buildout in the region and to increase pressure on governments to accelerate the shift toward clean, renewable energy.
Key protest actions were held in Tokyo, Incheon, Mandaluyong, Jakarta, Chiang Mai, Hanoi, Dhaka, Delhi, Kolkata, Kathmandu, Lahore, Karachi and Colombo as part of the Asia-wide mobilizations for the Don't Gas Asia campaign.
The rallies were timed to coincide with the 56th Annual Meeting of the Asian Development Bank (ADB) Board of Governors, which took place from 2-5 May in Incheon, South Korea.
Participating groups and organizations that have signified intent to join the campaign:
"The message of people and communities is that gas expansion is toxic and unsustainable for Asia. It will not stave off the impacts of climate change in the region, nor secure our energy supplies to develop the region's economies, despite what fossil fuel financiers and banks that support them, like the ADB, are telling us. It would lock us in fossil fuel emissions for years, slow down the clean energy transition, and lock out any potential of countries to attain energy security and sustainable development."
Lidy Nacpil
(Coordinator, APMDD)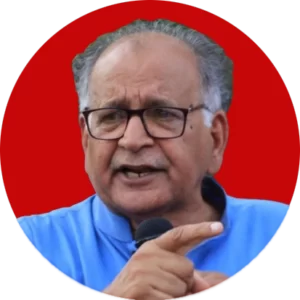 "The recent floods in Pakistan point to the worst impacts of climate change on the country, yet, in recent times Pakistan has emerged as the 19th largest consumer of fossil gas in the world. As much as we hold successive governments in Pakistan responsible for promoting the use of fossil fuels and neglecting to address climate change, we also hold the countries and corporations of Global North responsible for driving climate change in our region."
Farooq Tariq (General Secretary,
Pakistan Kissan Rabita Committee)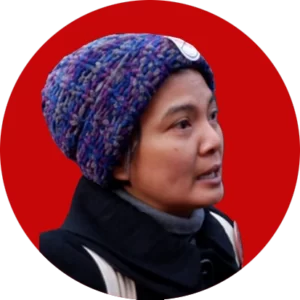 "Renewable Energy is the answer to ensuring universal access to clean and safe energy for women, communities and peoples of Asia, as well as addressing the climate crisis."
Wanun Permpibul
(Climate Watch Thailand)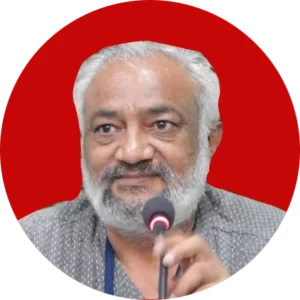 "Fossil fuel companies, for their own survival, have been pushing gas as a transition fuel. Governments are building gas infrastructure to benefit these companies which will soon get stranded. Asia needs to be saved from this catastrophe as there is a concerted effort to even call this green"
Sreedhar Ramamurthi
(Environics Trust)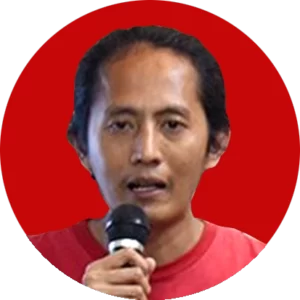 "Fossil fuels cause adverse environmental and health impacts, are subject to volatile prices, supply disruptions, and geopolitics. Fossil fuels are controlled by rich countries and corporations who are more interested in profits, instead of delivering adequate and safe energy for people's basic needs."
Dwi Sawung
(WALHI Indonesia)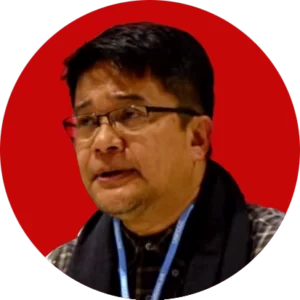 "We need access to clean, adequate and affordable energy for people's basic needs and for building just, resilient, and equitable economies. We must also rapidly transition to renewables to keep global temperature rise to below 1.5 degrees Celsius and save us from climate catastrophe."
Ian Rivera (National Coordinator,
Philippine Movement for Climate Justice)